ITMGroup has refreshed itself with the appointment of two new supervisory board members, Guus Overdijkink and Niels de Bruijn. They are forming the supervisory board with Andrzej Stanikowski and are replacing Daan van Vliet and René Wolfkamp, who have stepped down after 8 years.
Board and shareholders are thankful for the contribution and support Daan and René have given. They have helped professionalizing ITMGroup and have prepared it for a next challenging phase. Under their supervision, the group of companies has grown considerably, in both numbers and quality.
About the new supervisors
Guus Overdijkink is co-owner and co-founder of the private investment fund Victus Participations. In addition, as a consultant he is experienced in private minority investments and buy-outs, especially related to family-owned companies. Guus is, as of now, chairman of the supervisory board. Niels de Bruijn is executive board member of Van Oord, the international, Dutch-based and family-owned marine contractor.
Valuable expert knowledge
The supervisory board of ITMGroup is an important advisory and control panel for the board of directors, which runs the business on a daily basis. "We are very pleased we have been able to bind such capable replacements in our supervisory board", says chairman of the board Arend van der Sluis. "We think it is important to have supervisors who are familiar with family-owned companies, like ours. Andrzej, Niels and Guus combine this affinity with expert knowledge of the tobacco industry, leading large project driven organizations and strategy in changing environments.
About ITMGroup
ITMGroup comprises twelve companies, with 22 sites and service centres worldwide. The companies are specialized in designing and manufacturing high-end machinery, and accomplishing capabilities, such as product engineering and performance improvement. Each company has its own expertise. They strengthen each other by combining their capabilities. In total, more than 1200 employees work for the group, of which the head office is located in Kampen. The family-owned and international group has a turnover of more than 200 million euros per year.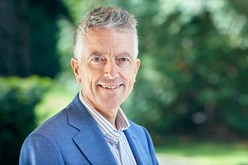 Guus Overdijkink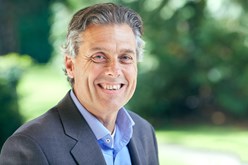 Niels de Bruijn